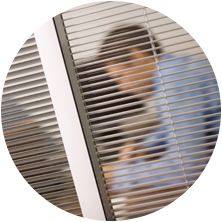 The Employee Assistance Program (EAP) gives you support to deal with all types of problems, whether work-related or personal. You can feel comfortable about making a confidential appointment and dealing with the problems with no stigma attached to the process.
Your employer is paying for your access to this service which shows to you that they care about you as a person, as much as a worker. But while we have a contract with them, our support is for you and your immediate family members if they're living under the same roof as you.
We are able to meet with you in a variety of city, metropolitan and regional locations.
If you have questions about the EAP, please read our FAQs or please contact enquiries@accesssa.com.au or phone (08) 8215 6799.