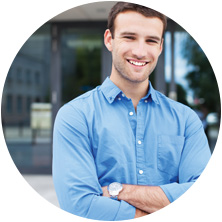 Ten to fifteen percent of employees have work-related and personal problems which negatively impact on their work. These problems are better addressed if there is a no-cost option accessible to everyone, provided by qualified and experienced staff.
Our Employee Assistance Program (EAP) is a confidential short-term, solution focussed Counselling service paid by an employer, designed to offer an effective means of assisting employees with problems that may eventually affect job performance and personal wellbeing.
An EAP provides many advantages to employers – allowing them to offer a high-value service to their employees for a low annual or sessional cost. The program is a partnership in action, developed with employers and unions as a way to resolve common problems.
Through this program, employees also see many benefits, with access to qualified counsellors who are located outside the workplace. These counsellors are trained to assist people identify and work with them to resolve their problems.
Appointments can be made by contacting us on (08) 8215 6799 or 1300 66 77 00. We also provides 24/7 emergency counselling support.